The Udonaut & the Panics: Panic in Herbrum
The second part of the Sparkassen Concert Summer Papenburg led this time to the club grounds of SV Herbrum. There the Udonaut & the Paniker rocked and brought together with a great show the most popular songs of panic rocker Udo Lindenberg to the Emsland.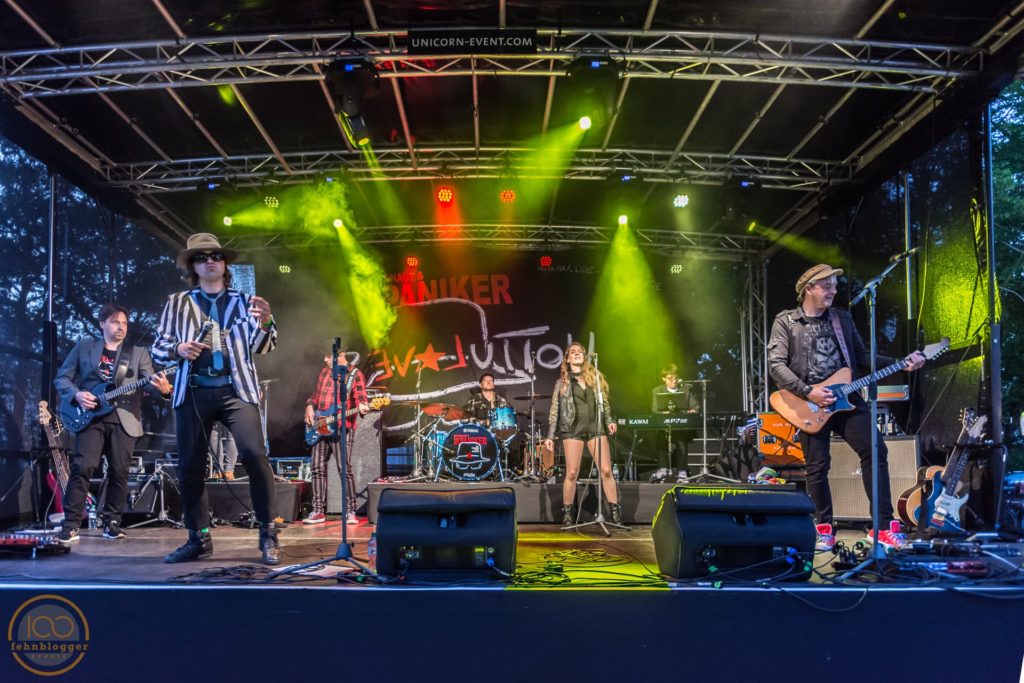 It was the "Best Of" of the original Udo Lindenberg, bundled with plenty of sound and a great show, which the guests could enjoy at the edge of the sports field in Herbrum. The fans of the concert summer series and Lindenberg songs were not deterred by the cold wind in the open space in front of the stage.
"You Bang Into My Life," "What Are Wars For?" with the use of peace flags, "My Thing," "Cello" and "Goodbye Sailor" with accordion were the highlights of the roughly two-and-a-half-hour show.
The concert summer continues already one week later
The next concert of the Sparkasse Concert Summer is virtually already in the starting blocks: At Klahsen Mode & Schuhe in Aschendorf are on Friday, June 03, 2022 "Out of Time" – Tribute to R.E.M. on the big stage of Unicorn-Event. As always, start at 19:00, admission is free!
Source: https://www.fehnblogger.de/panik-in-herbrum–24320/.html
Copyright 2022 - AAOO Concerts Inh.: Wolfgang Allroggen - All rights reserved
Cookie Consent with Real Cookie Banner